Bi-Metal Self Drilling Screws
Bi-Metal Self Drilling Screws
PACO HARDWARE

TAIWAN

60 DAYS
Bi-Metal Self Drilling Screws are fully corrosion resistant stainless steel drill screw, the screw locking part and head are made of austenitic stainless steel, the tapping part and end of the drill shall be divided into alloy steel (or high carbon steel). The surface is specially treated, Anti-corrosion life can achieve the ultimate effect.
Bi-Metal Self Drilling Screws
Explanation:
Bi-Metal Self Drilling Screws are made of SUS304/316+Alloy steel after heat treatment of high carbon steel.
Drilling screw, also known as drill screw, its special bit tail design, so that the screws at the same time have "DRILLING", "ATTACK", "LOCK" three functions.
Drilling - The end of the bit profile that allows drilling directly into the surface of the workpiece.
Attack - The self tapping part outside the drill bit that can be tapped directly into the hole to create internal threads.
Lock - Without opening holes in advance, it can reach the main use of the screw: lock the object.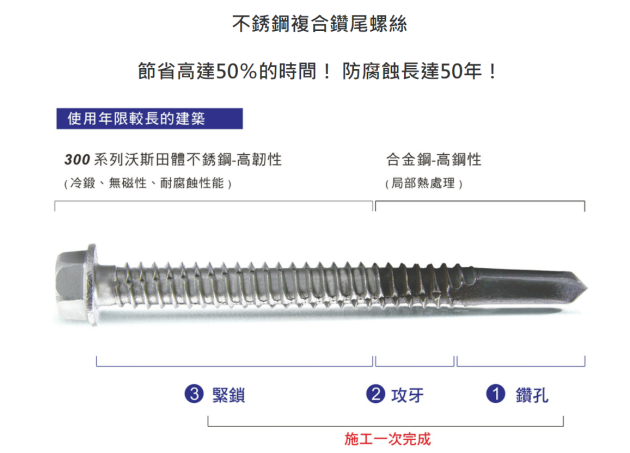 Advantage:

1.Save up to 50% of time and resist corrosion for up to 50 years.
2.Compound of black iron (carbon steel) tail and white iron (stainless steel) head and body, creating strong penetration and excellent corrosion resistance for use in harsh environments.
3.Black iron is easy to drill into iron plate with higher hardness, while white iron has good rust resistance.
4.No need to drill pilot hole in advance, easy drilling.
Head & pass: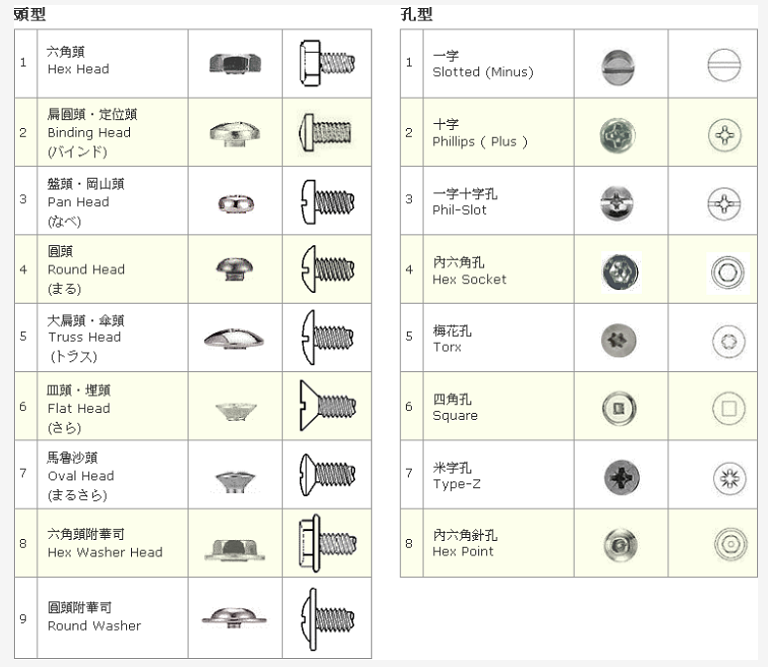 Production process:

1. Heading 2.Welding 3.Straightening 4.Froming(tail) 5. Threading 6.Heat treatment 7. Surface treatment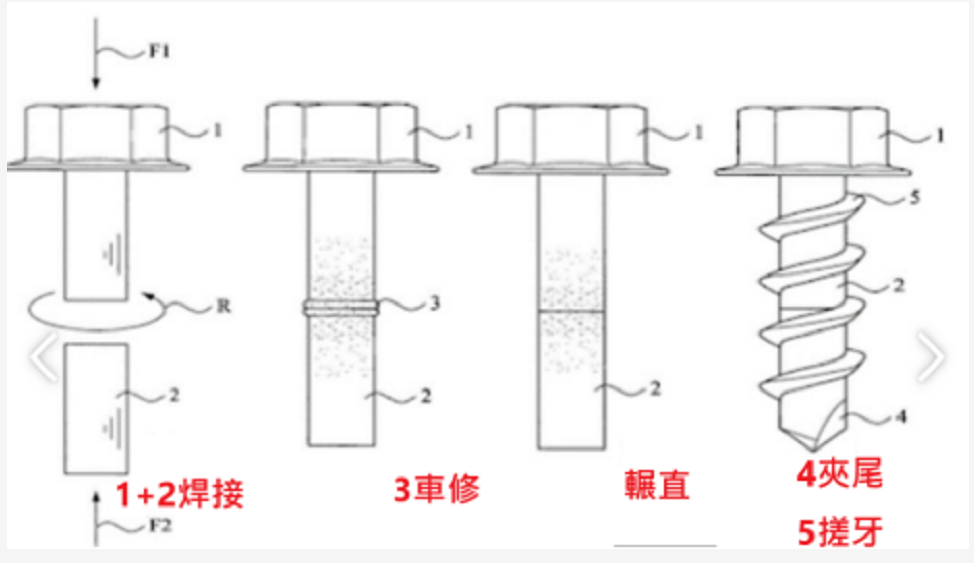 Range of application:
Because of the strong rust resistance, corrosion resistance life can reach the full effect, the acid and alkali resistance, weatherability for coastal areas and highly polluted climate, which is suitable for all kinds of corrosion resistant products and buildings.

Commonly used in construction:
1.Steel structure building
2.Roof wave plate
3.Warm and heat insulation plywood
4.The curtain wall
Application example:
Hexagon washer head #5 tail, used to connect 12.5mm iron plate or section steel, the composite double tooth screw is designed to connect the isolation layer on the iron bar or iron plate, most suitable for the construction of iron plate.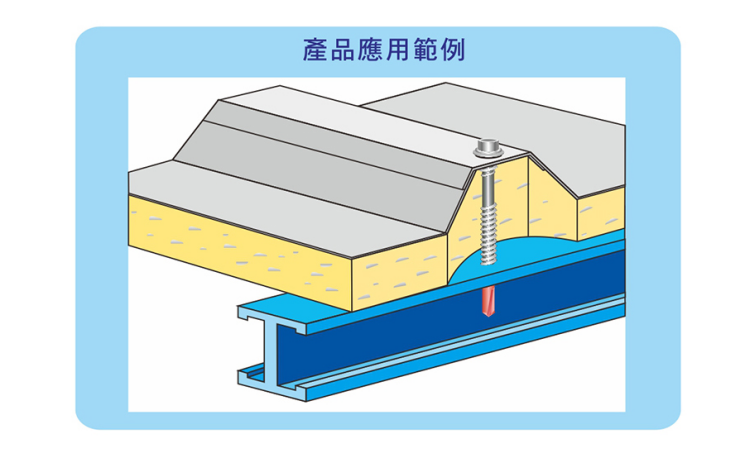 The market demand:
Countries around the world are increasingly strict with steel curtain wall, metal wave-sheet construction regulations and anti-corrosion requirements. At present, some building brands in the United States, Europe, Australia, China and Hong Kong have turned to purchase composite stainless steel products with high value.